STRONG ENOUGH ANYWHERE.
STRONG ENOUGH HERE.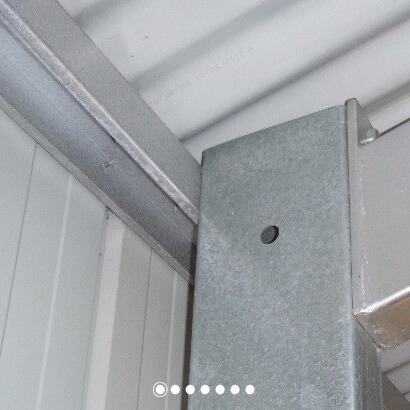 PRODUCTS
---
Superior Design & Engineering
With experienced engineers and quality structural materials, we also manufacture our own components so you are buying factory direct - this equals huge savings!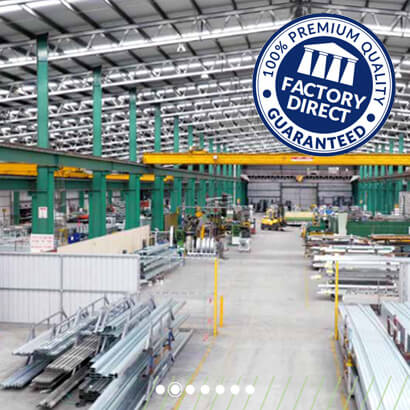 FACTORY DIRECT
---
Best quality & price guarantee!
We manufacture in our own state of the art production facility in South Australia. So you get the benefits of factory direct pricing, request a quote today!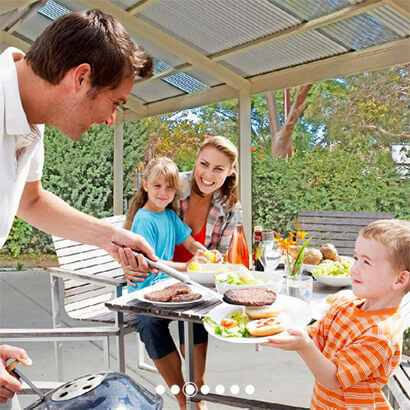 DO IT YOURSELF (DIY)
---
Simple, sturdy & like no other!
Olympic Industries develop systems and connections for structures that the handyman can install with minimum fuss using a standard range of hardware tools.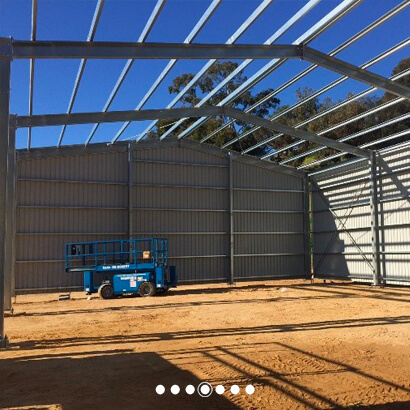 WHAT INSTALLERS SAY
---
"I've been building Olympic Industries sheds for nearly forty years and can absolutely vouch for their products being the best in South Australia and I know many installers who agree! I can put their shed up almost twice as fast as other competitor's." Colin Jackson – Installer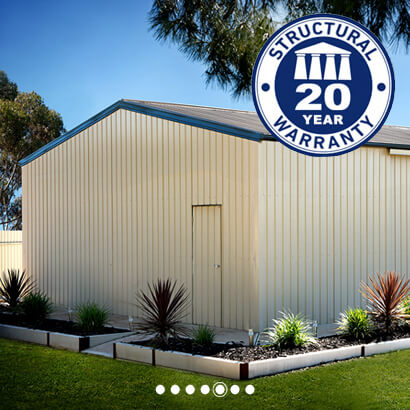 GUARANTEE
---
Giving you peace of mind!
Your product will be engineered to Australian Building Code standards and manufactured with quality BlueScope Steel. It comes with a 20-year structural warranty.
COUNCIL APPROVAL
---
No stress!
Olympic Industries place our customers first! We can supply you with a council approval pack or we'll take the stress away and handle it for you, it's your choice!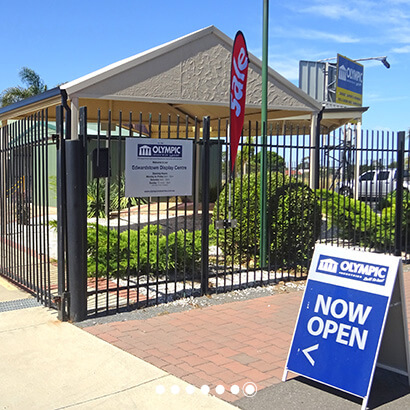 DISTRIBUTION IN SA
---
We supply wherever you are!
We have the largest outdoor home improvement display centres in Adelaide & distributors throughout SA to assist with your enquiry and supply competitive quotes.
Improving your home or growing your business – Olympic Industries has the answer
Olympic Industries is a family owned and operated business in Adelaide, South Australia. Established in 1969, we combine the know-how of architectural designers, with extensive manufacturing and construction experience. We have embedded ourselves as leaders in the Australian market.
Olympic Industries are more than just garages and sheds! We design and construct steel buildings from small garden sheds up to huge industrial buildings (in excess of 20,000 square metres) but we are also skilled manufacturers and suppliers of quality, Carports, Verandahs, Rumpus Rooms, DIY Fencing and Steel House Framing.
Olympic Industries' products are about protecting investments, improving lifestyles, whilst also supporting local business.
Best Quality, Best Price. Proudly South Australian. Built to Last.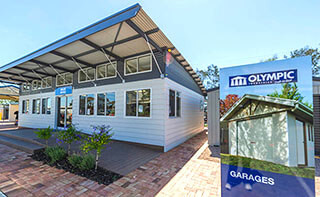 Unbeatable features and benefits – giving you options
Olympic Industries Suppliers & Partners